Additional ISO Certifications We Offer in Omaha, Nebraska (NE)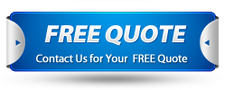 IQC The ISO Pros is a well know ISO consulting firm in Omaha, Nebraska (NE). We help organizations like yours in implementing and getting certified for ISO standards. We offer support for numerous ISO standards. If you want to know about the Additional ISO Certifications We Offer in Omaha, Nebraska (NE), read along.
ISO standards can do wonders. You can improve or enhance the way you work, produce and deliver. However, you need to blend in all the guidelines within your existing system before you can enjoy any benefits or see the results.
Also, there are different ISO standards suited for different organizations. Below, is a list of ISO standards, IQC The ISO Pros can help you with. If you find something that resonates with your organization, reach out to IQC The ISO Pros and get your organization certified.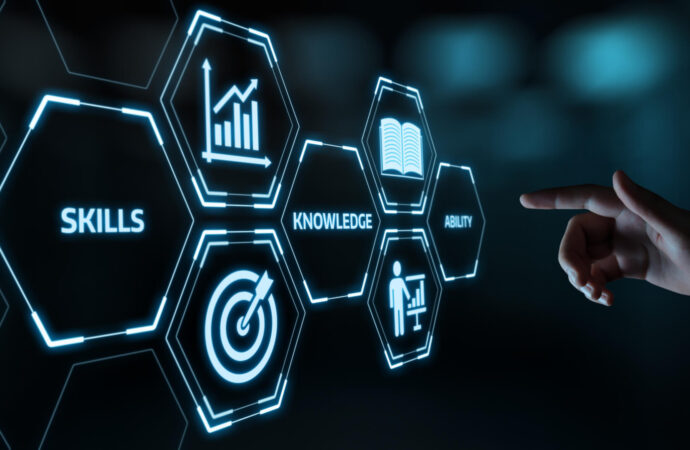 IQC The ISO Pros can Assist you with the following ISO certifications
Aerospace AS9100 – it is a set of guidelines which help industries in the aviation, space and defense organizations to manage and implement quality management system (QMS).
Aerospace AS9101 – This procedure involves the checklist of all the clauses present in AS9100. The procedure is assessed as a part of the audit system. A score list is also provided.
Aerospace AS9102 – this standard requires the documentation of the first article inspection (FAI). It provides evidence that the design and requirements are properly understood.
Anti-bribery ISO 37001 – in this certification, a series of measures can be implemented to protect your system from bribery and prevent any such activity in the future.
Asset management ISO 55001 – A technical committee developed this certification with the main objective to help organizations to manage the lifecycle of their assets.
Automotive core tools (APQP, AQP, PPAP, FMEA SPC, MSA R&M) – five core tools help implement and streamline the process of design and manufacture across suppliers and customers of the automotive industry.
Automotive IATF 16949 – this certification is for the automotive industry, aiming to develop a quality management system for regular improvement and defect prevention.
Body armor BA 9000 – this certification involves the requirements of the construction of personal armors. These armors are meant for federal, state, and tribal law enforcement.
Capability maturity model integration (CMMI) level 1- 5 – this certification is involved with the training program.  This is very beneficial for organizations that want to make big changes by doing productive and efficient services in their respective fields.
Cybersecurity model certification (CMMC) – security of vital information is very necessary. This certification will protect your sensitive information and provide cyber hygiene of different levels to your system.
Counterfeits AS6081 – there are a lot number of copied products that are being sold in the market of the aerospace world. This standard helps to reduce the number of buying and selling fraudulent parts.
Energy ISO 5001 and SEP – this standard mention that organizations integrate the management of energy as an integral concern. This is a voluntary standard.
Environmental ISO 14001 – this certification holds the importance of the environment and how its conservation is a major task to be taken by the growing as well as established industries.
Ethical sourcing SQFI – it is a method to ensure that the products that are being obtained are through a sustainable and responsible approach. A lot of customers actually feel that this must be implemented.
Facility management ISO 41001 – this is an international standard that provides a framework for managing facilities in different sectors. This helps to minimize cost.
Food safety modernization act FDA FSMA – this is transforming the nation's food safety system that helps in the prevention of foodborne illness.
Food safety ISO 22000 – it is an internationally recognized standard and ISO 9001 that aims to assure food safety at all levels and in all aspects.
Forestry SFI ATFS (sustainable forestry) – with this certification, the owner means to establish the fact that the manufacturing was laboratory tested to meet the sustainable forestry demands.
Gluten-free certification (GFC) is designed so that the population unable to digest gluten is provided with a 100% gluten-free diet. So, the organization involved in manufacture must ensure that the customer is getting the product made under strict circumstances.
Info security ISO/IEC 20000-1 – this is the first international standard for service management. This helps the company to provide effective service and delivery to customers by improved methodologies.
International traffic in arms regulations ITAR – It is a regulation in the United States to control the manufacture and selling of products and defense and space articles.
Info security ISO/IEC 27001- means that the organization has put efforts, invested in people, processes, tools, and systems to protect its people's data so that the data is protected adequately.
Laboratory accreditation ISO 17025 – this is a company-level certification. This demonstrates that the industries are operating well and generating fruitful results.
Medical devices ISO 13485 – medical systems require special care and attention. The certification ISO 13485 helps organizations to successfully meet the requirements of quality management in a medical system.
Occupational health and safety management (OHSMS) ISO 45001 – this certification is very important for all organizations. This ensures that the safety and care of workers are important in your firm. This helps to bring the best employees to your organization.
Packaging ISO 15378 – there are certain legal requirements in the pharmaceutical and medical devices primary packaging. This certification can help you in getting all the procedures right.
Quality ISO 9001 – this internationally operated standard helps organizations demonstrate that they meet the customer and regulatory requirements to meet customer requirements.
Responsible care RC14001 – the standard combines the ISO 14001 and responsible care management system (RCMS).
Supply chain ISO 28000 – this certification is for the implementation of a security management system for your firm. This comes with so many additional benefits that it must be implemented. 
Telecommunications TL 9000 – this certification has so many benefits by improving the customer-supplier relationship and standardizing the quality system requirements.
Audit management systems ISO 19011 – this certification is highly valuable. This sets the guidelines for the management of auditing services.
There are some services also provided by us. They are –
Outsourced internal auditing – an internal audit requires a lot of skills and diversity, which a company may not have. You can hire associates to that for you.
Virtual internal audit – this involves no pen or paper. All the documentation is done through electronic means. Virtual tours and presentations are held timely.
Second-party audits – it is an external audit performed by a company. They audit the supplier's company.
Supplier audits – the gaps in the supplier quality process can be analyzed and checked through this system.
Supplier evaluation – they refer to the process wherein the evaluation and approval of potential suppliers occur.
Compliance audits – this is done by an external party.  This is a means to assure the government that the firm's rules of the specific agreement are being met.
Pre-assessment audit – the companies get their accuracy and financial statement checked before the official examination. You can hire individuals to carry out that audit.
Documentation audit/ desk audit – all the procedures performed for audit are documented. It is also called an audit working paper.
Contact us now!
IQC The ISO Pros in Omaha, Nebraska (NE) can help you with all of the above-mentioned standards and services. Our results-driven approach is what has brought us so far. We've helped hundreds of companies in implementing ISO standards and can help you too.
The services we offer are affordable and transparent. So, call now and start the ISO standard implementation process.
IQC The ISO Pros can help you implement, train on, consult, and have your company and/or organization certified on the following ISO Certifications: